Happy Halloween!
Decorating your home for Halloween can be tons of fun! Ghosts, witches, and other creepy decor brings the holiday to life for one night. All that hard work doesn't have to be solely for Halloween. It can be helpful to create designs that can stay on your mantel for the entire fall season.
Natural Accents
Arrange autumn leaves, birch branches, willow branches, twisted twigs in a vase or loosely placed on your mantel
Seasonal Accents
Use pumpkins for a splash of orange and as a fall seasonal accent
Festive Lighting
Place candles and / or multi-colored string lights in autumn colors such orange, purple or crimson red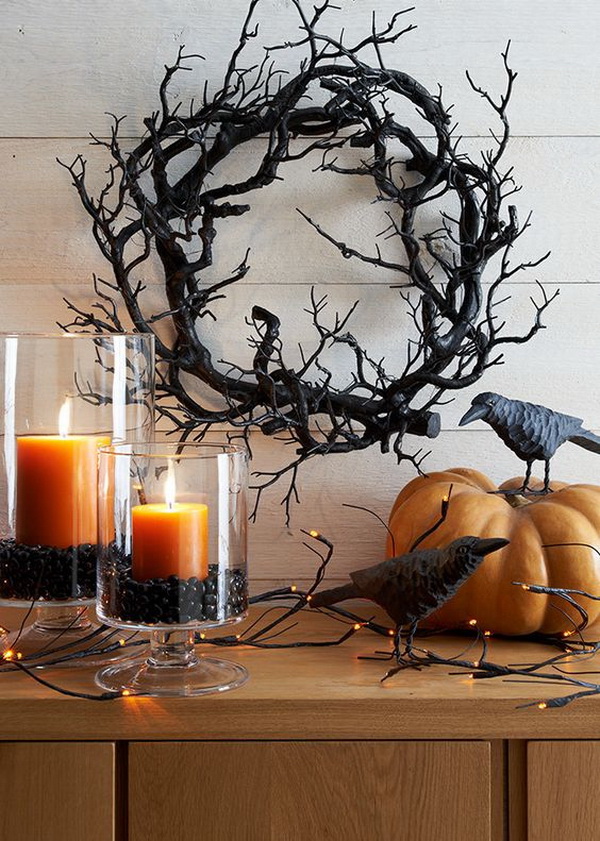 Rustic Materials
Choose materials like wicker, rattan or wood for a rustic design
Vintage Accents
Stick to antique and vintage bottles with a worn appearance
These autumn mantel decor ideas combine the festive aspects of the Halloween holiday with the natural beauty of fall. Steer away from the tacky witch cutouts and faux skulls, stick to the tasteful decorations that can be used for the entire season.