Thanksgiving is approaching and it is your year to host the festivities! We know the most important part of the holiday is the feast, but how about the decor and design of your home? Ready to make a big impression? Give your home a much needed design boost this year before company arrives.
Eco-Natura Dining Tables and Dining Sets
These Eco-Natura dining tables are eco-friendly, spacious, scratch, burn and stain resistant! There modern design was conceived by award-winning Italian designer, Lino Codato.
Modern Cornucopia Centerpiece
The Thanksgiving centerpiece is a festive addition to your dining table before the feast begins! A few natural accents arranged together in a contemporary metal cornucopia will turn your ordinary table into a modern day Thanksgiving celebration.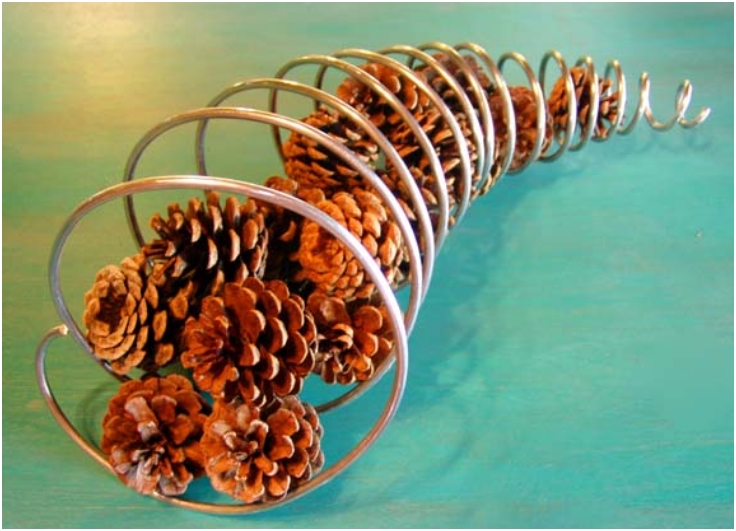 Modern Rocker
Who doesn't want to rock in a modern rocking chair after a large Thanksgiving dinner? This Molded Plastic Rocker won't take away from your contemporary interior design, it will only add an element of comfort after your Thanksgiving meal.
Kids Tables
Give the kids who can't keep still at dinner their very own Nimbus folding tables to eat their Thanksgiving dinner on! They can easily be wiped clean and stored after the meal is over.
Extra Comfy Sheepskin Pillows
Let's get comfy and cozy by curling up on the sofa after our big Thanksgiving meal! These Sheepskin Pillows are soft, plush and amazingly stylish. They will fit right in with your modern, contemporary or rustic setting!
Bring the Warmth Outdoors
This year for Thanksgiving have a portable fire pit outdoors that you and the family can sit around enjoying eachothers company and catching up on eachothers lives!
Trust us, this year is going to be extra special with a few modern updates on your Thanksgiving ready home! Don't be surprised if the family can't wait to have the holiday at your house again next year.